Sharpen Your Skills Workshop Series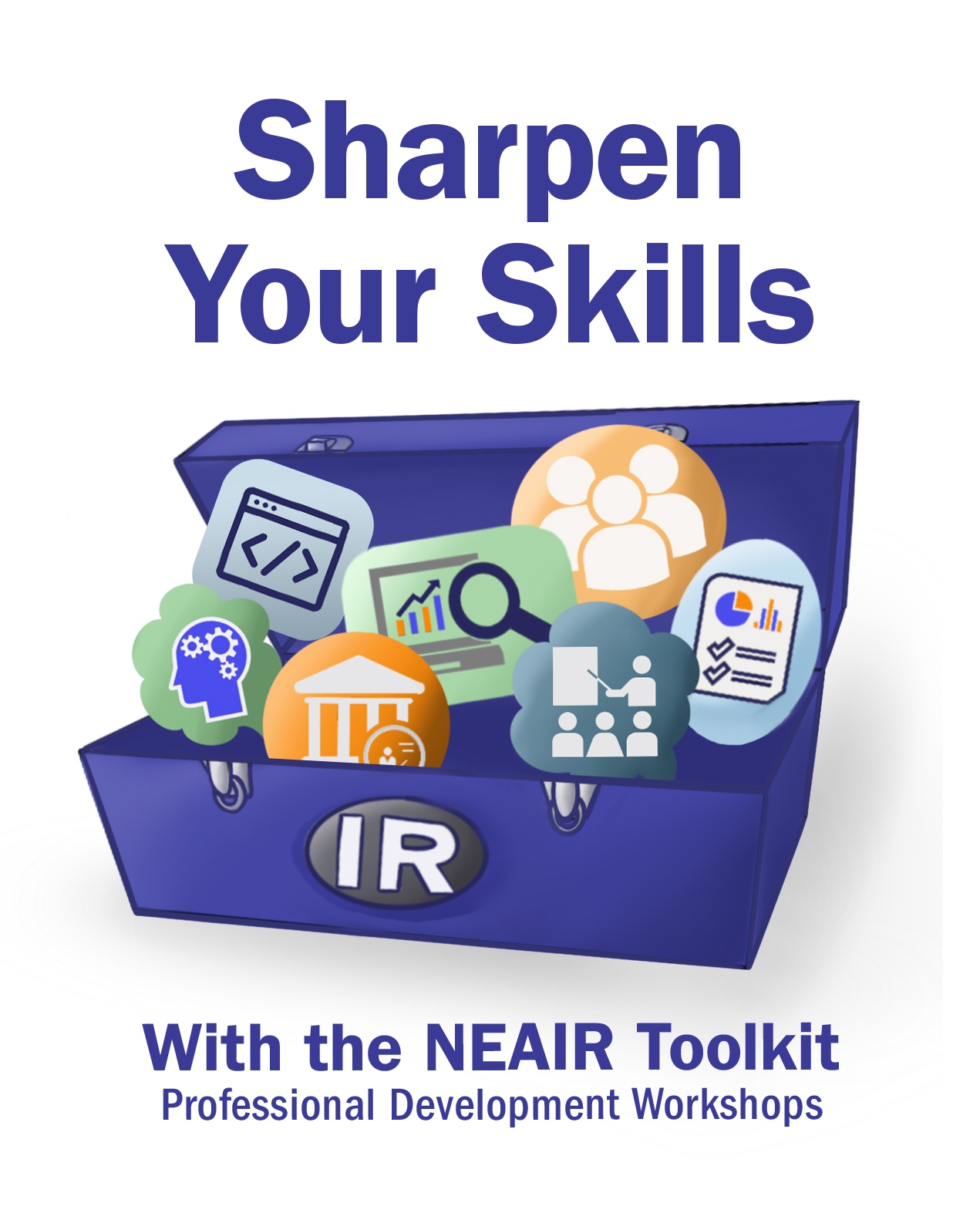 Welcome to the Sharpen the Skills with the NEAIR Toolkit Series.
The PDS Workshops Team plans workshops that address the current challenge and needs of the IR community. These workshops are typically task-oriented or technical in focus versus the IR Guiding Light webinars which are conversational and discussion-oriented.
NEAIR leadership has priced these virtual workshops to be affordable for everyone at $29 per 90-minute session for NEAIR members; $59 per 90-minute session for non-members. NEAIR will not refund any workshops, but will issue a credit in the event there are technical difficulties.
Click here to view the Catalog of Summer 2022 Virtual PDS Workshops. Registration inks for each workshop are below.